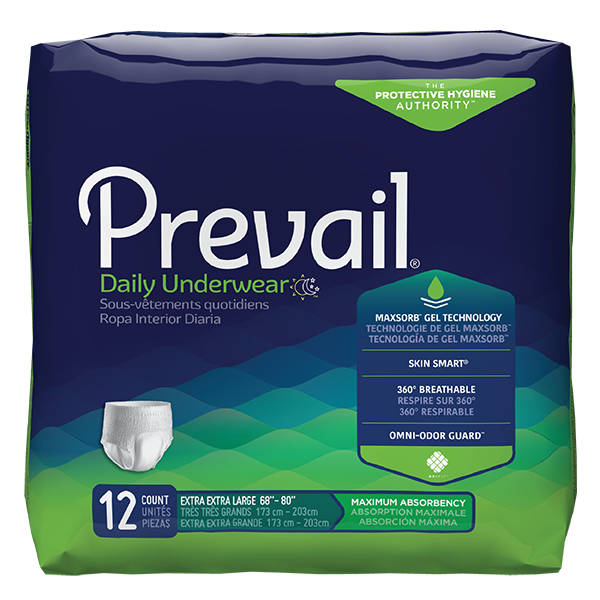 Prevail Unisex Daily Underwear Maximum
Save up to

0

%
Save %
Login to view price.
Prevail Unisex Daily Underwear/Pull Ups Maximum
Prevail® Maximum Protective Underwear provides unisex protection against moderate leaks for long-lasting freshness. For those who experience frequent leaks or sudden urges that don't allow enough time to get to the bathroom, this protective underwear provides maximum absorbency and cloth-like comfort that's enhanced with Aloe, Chamomile, and Vitamin E. Fast-absorbing materials protect the skin from moisture while deodorizing technology prevents odors before they even start.