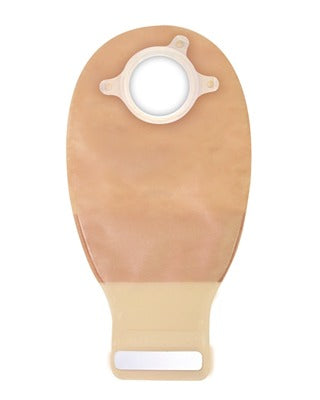 Natura®+: Drainable Pouch with InvisiClose® Tail Closure System, With/Without Filter, 10/bx
Save

0

%
Save %
Login to view price.
Natura®+: Drainable Pouch with InvisiClose® Tail Closure System, With/Without Filter, 10/bx
This pouch is Transparent with 1-sided comfort panel
Natura drainable pouches are fast drying. With streamlined body contour panels, low-profile design, and minimal headroom, they distribute pouch content evenly and away from the stoma. All drainable pouches have a wide, tall opening for easy emptying. The Natura drainable pouches are also available with the InvisiClose tail closure system and with a filter. The InvisiClose clipless tail closure offers double security, ease of drainage, comfort and cleanliness.
ConvaTec developed these innovative pouches to be noticeably more comfortable and more discreet. The Natura®+ pouching system offers the latest technologies from ConvaTec including:
Filter with anti-clogging film layer
Soft and quiet materials
InvisiClose® tail closure
Lock-it Pocket™ that securely hides away the tail giving the comfort of a closed-end pouch
These pouches combined with ConvaTec advanced skin barrier adhesives offer security, comfort and discretion.