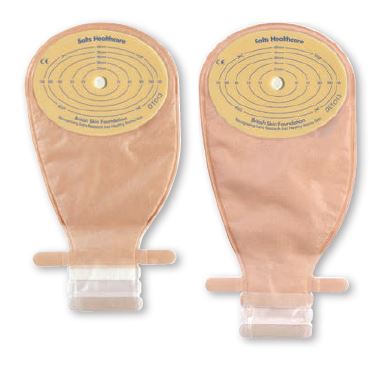 Confidence® Comfort: 1-Piece Drainable Pouch, Oval Shaped Flat Skin Barrier, Standard Wear, 30/bx
Save

0

%
Save %
Login to view price.
Confidence® Comfort: 1-Piece Drainable Pouch, Oval Shaped Flat Skin Barrier, Standard Wear, 30/bx
Two bags, each with a large oval wafer – perfect for large stomas or extra security. Wafers can be cut up to 110mm wide and 70mm top-to-bottom.
Features:
Oval shaped wafer – perfect for loop stomas.
The outlet rolls up to secure closure with hook-and-loop wings.
Beige cover with transparent overlap for easy viewing and positioning.