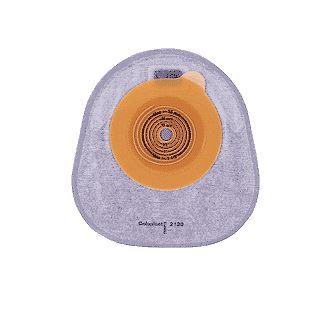 ColoKids™: Flat 1-piece Closed Pouch, Standard Wear, Transparent, 30/bx
Save

0

%
Save %
Login to view price.
ColoKids™: Flat 1-piece Closed Pouch, Standard Wear, Transparent, 30/bx
Coloplast offers pediatric pouches in many different styles and sizes to accommodate the different stages in a child's life.  To change the pouch, the whole appliance is removed and replaced. Small pouch size provides a pediatric-friendly pouching solution.
Assura® pediatric 1-piece closed appliances are available in transparent or opaque, with a flat, small, child-friendly size baseplate.
Spiral adhesive, for security and skin-friendliness
The Assura® spiral adhesive is a combination of materials designed for security and protection in a spiral-structure, for: 
Secure adherence to the skin 
Absorption of moisture from the skin - providing skin-friendliness and protection from irritation
A comfortable and discreet pouch
Assura® pediatric 1-piece drainable has a range of features designed to offer comfort and discretion: 
Self-adhesive closing clip - a self-adhesive soft closing clip is supplied with the pouch, providing a closure system that is both secure and hygienic
Soft backing fabric - the side of the pouch that is in contact with the skin features a lining made of soft material, allowing the skin to breathe and dries quickly after a shower or swim. 
Odour-proof film - pouch is made from an odour-proof material.