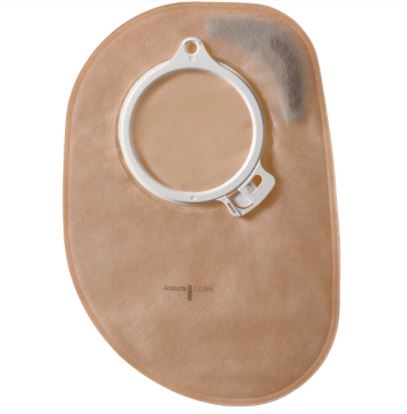 Assura®: MAXI Closed Pouch, Filter, 30/bx
Save

0

%
Save %
Login to view price.
Assura®: MAXI Closed Pouch, Filter, 30/bx
Sensura ® Mio Click is NOT compatible with SenSura® Click or Assura® systems. SenSura® Click and Assura® are compatible.
Assura 2-piece closed pouch has a mechanical coupling with extra reassurance
The pouch is attached securely to the barrier by a mechanical coupling system. An audible 'click' confirms that the pouch is locked securely to the barrier. Before the pouch is locked into position, it can be rotated into the desired position to accommodate your body's position (standing, lying down, emptying) without having to remove the pouch from the barrier. The mechanical coupling can also be repositioned to enable easy handling whether you're left- or right-handed. The pouch can be removed separately from the spiral adhesive barrier, allowing the pouch to be changed more frequently than the adhesive barrier.
Assura 2-piece closed is available with standard or extended wear adhesive barriers. The full range of barriers includes flat and convex light barriers, available pre-cut (already cut to size) or "cut-to-fit" (meaning they can be cut to achieve a custom fit). The full line includes transparent and opaque pouches, which correspond to the Assura AC and SenSura Flex barriers based on a color-coded coupling system. Thus, a barrier with a "red" coupling size must be matched to a "red" pouch.
A comfortable and discreet pouch
Assura 2-piece closed has a range of features designed to offer comfort and discretion:
Efficient filter - the integrated three-layer filter neutralizes odor and avoids the risk of the pouch "ballooning," causing unnecessary bulges.
Soft backing fabric - strong and water-repellent, allowing for easy drying after a shower or a dip in the pool.
Body-friendly shape - the shape of the pouch is anatomically designed, making it discreet and comfortable to wear.