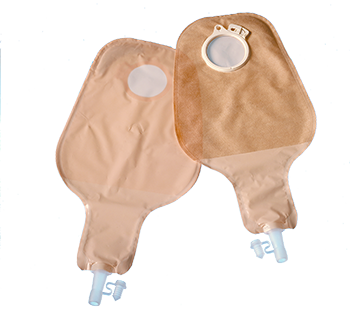 Assura®: High Output Drainable Pouch, Filter, Opaque, Pouch: 12 1⁄2" (32 cm) - 750 mL, 10/bx
Save

0

%
Save %
Login to view price.
Assura®: High Output Drainable Pouch, Filter, Opaque, Pouch: 12 1⁄2" (32 cm) - 750 mL,  10/bx
Extra high capacity. Assura 2-piece Magnum combines the unique Assura spiral adhesive with a two-piece pouch designed to accommodate the need for extra capacity.
The Assura Magnum is a drainable two-piece pouch that fits Assura and SenSura Click baseplates. It offers a high-volume solution for post-operative use and for people with an ileostomy. Assura Magnum is available with standard and extended wear adhesive barriers. The full range of barriers includes flat, convex light, and convex barriers, available pre-cut (already cut to size) or "cut-to-fit" (meaning they can be cut to achieve a custom fit).
For extra high capacity
Soft outlet - for easy drainage
Anti-reflux valve - to ensure that output cannot return to the stoma
Filter - to neutralize odor
Soft outlet can connect to Coloplast's fistula drain bag #14010, or a drain bag with a standard connection