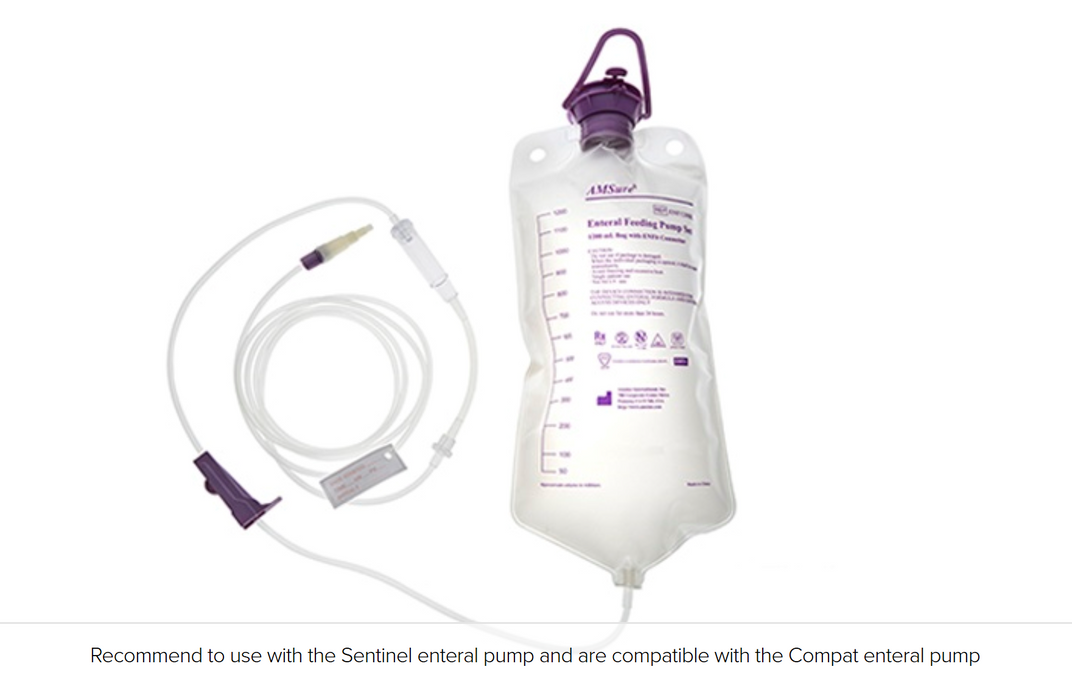 Amsure Enteral Feeding Set with ENFit Connectors, 1200ml Bag Gravity Set with ENFit Connector & Transition Connector
Save

0

%
Save %
Login to view price.
Amsure Enteral Feeding Set with ENFit Connectors, 1200ml Bag Gravity Set with ENFit Connector & Transition Connector
AMSure® Enteral Feeding Sets with ENFit® connectors are designed to deliver best patient outcomes. The feeding sets are intended for administration of enteral nutrition, fluids or medication and are available in multiple configurations: bag and spike pump sets and gravity. All sets include a pre-attached feeding tube transition connector.
AMSure® enteral feeding pump sets are recommended to use with the Sentinel® enteral pump and are compatible with the Compat™ enteral pump. The connector is compliant with the ENFit ISO 80369-3 design standard which supports the goal to improve patient safety by reducing the risk of misconnections. Features: ENFit® connector eliminates I.V. misconnection improving patient safety. Patient label provides convenient patient documentation. Features pre-attached stepped transition connector. Non Sterile, Latex Free and BPA Free.
Sold by the each. 30/cs